WHO WE ARE
People are at the heart

of what we do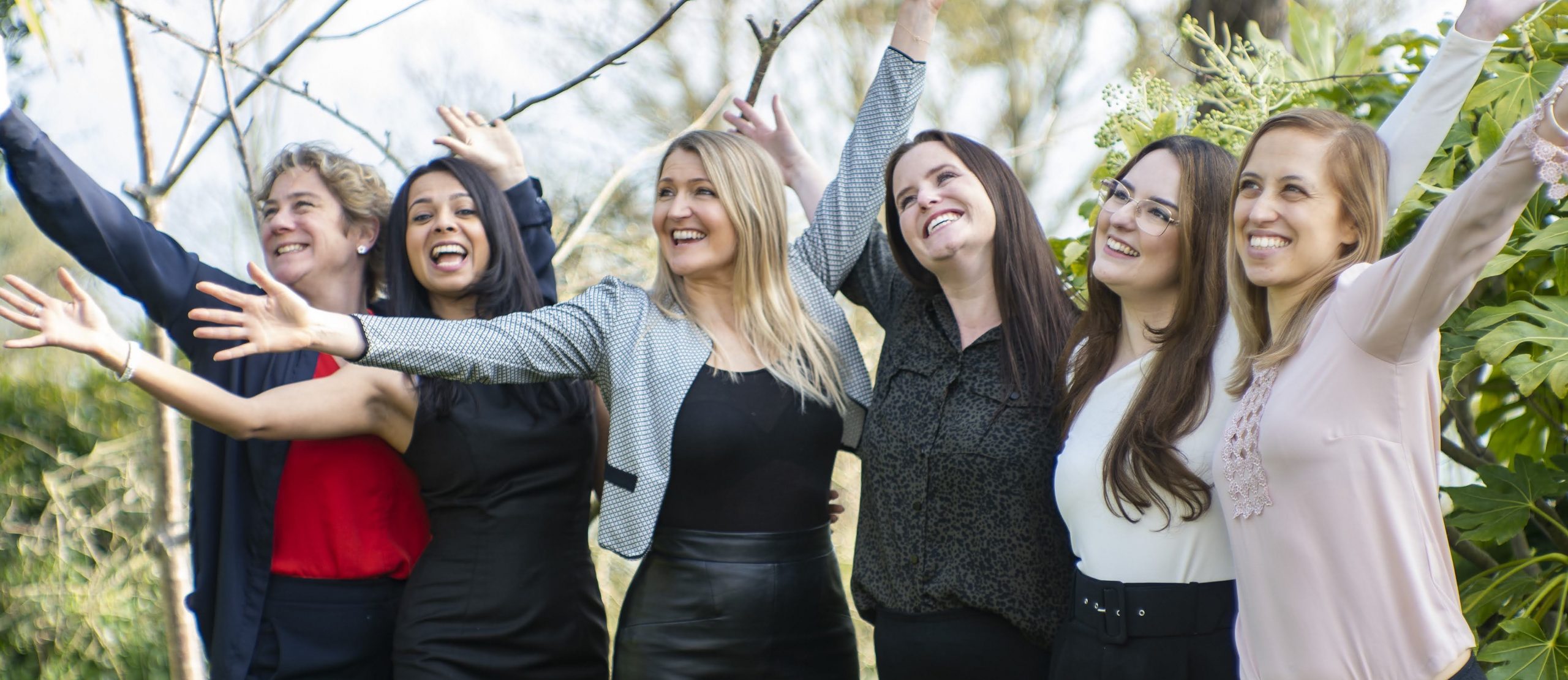 We are a passionate, highly skilled, and professional team of leadership, culture change, and sales facilitators, trainers and coaches, who believe in collective intelligence to unlock the power of alignment and deliver sustainable results.
The Hive features handpicked, world class talent whose expertise, knowledge, and personalities we carefully pair with businesses to deliver workshops and coaching. Our team has an exceptional ability to change your organisation's trajectory, challenging and unlocking capabilities in leaders, teams, and individuals with empathy, and compassion.
We live to transform leaders, sales teams, and organisational cultures, helping people to achieve their full potential, and we believe that change is possible even when it seems difficult or hopeless. We have a proven track record of success, and we are committed to helping our clients deliver results that matter, and build a legacy of lasting change.
WHAT WE DO
HOW WE DO IT
Our Team
CEO
Andrew Tilling
In my mid twenties, I discovered that I was truly passionate about, and highly addicted to making an impact.
That's why I started The Hive – to get people working better together in business to bring clarity and resolution to the gritty challenges every business faces but can't always see a way through. Businesses make the biggest impact in the world, but now the world is making a huge impact on businesses. Change is here and we have to adapt to survive. There's no denying that managing change in complex stakeholder environments is tough, but it's also an opportunity to improve profitability, engagement and innovation. It's a chance to do better, and when executed well, holds the power to make a real difference. At The Hive, that's what we thrive on.
Other than that, I'm all about family, Tuscany, the Brazilian martial art of Capoeira and staying connected
to the world around me.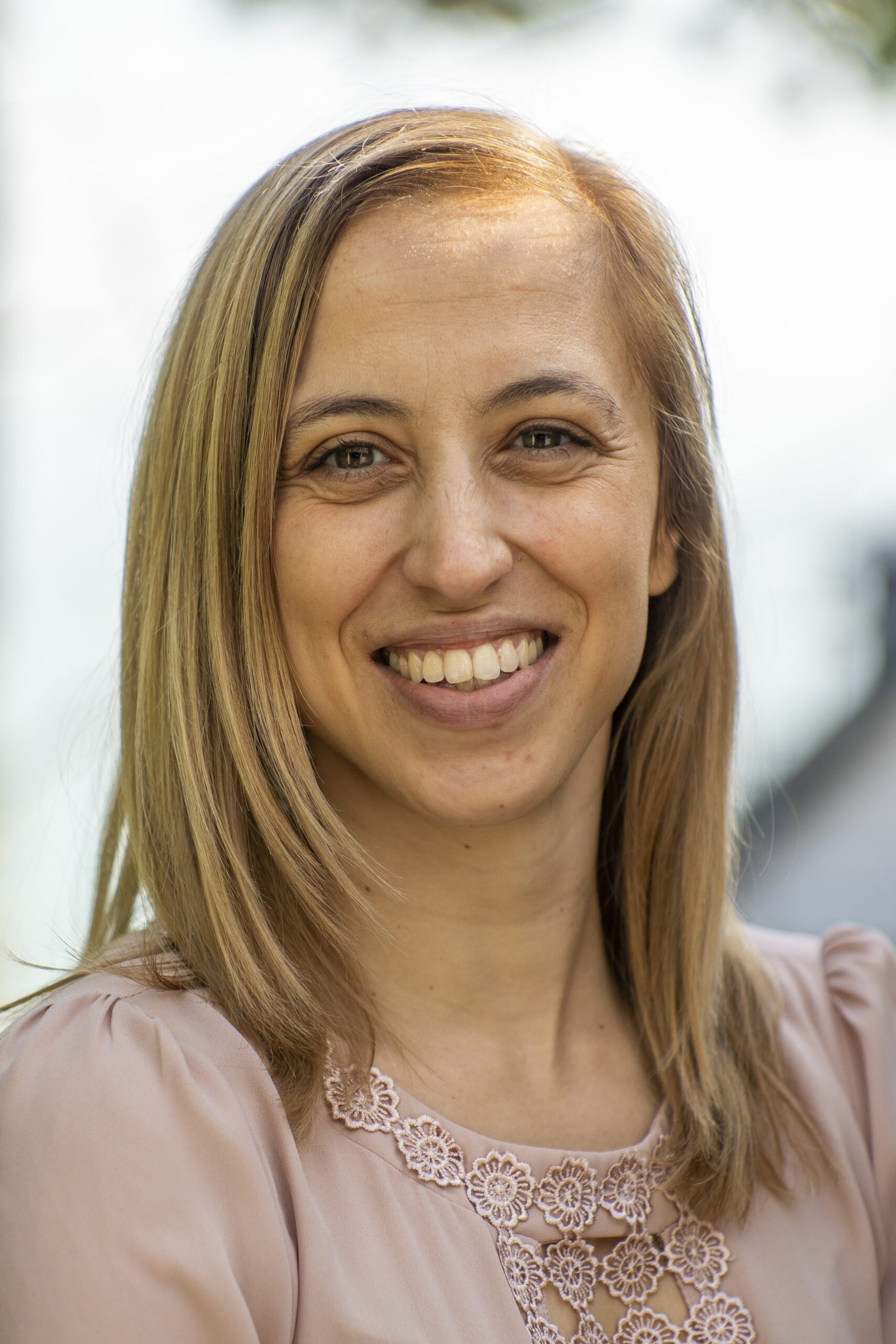 Research Director
Caterina Violi
Caterina is an experienced researcher able to help The Hive shape tailored training solutions for its clients. Her journey as a researcher began in the not-for profit sector at Oxfam and carried on at London based research think tank nfpSynergy. Over the years, she has managed a number of market and social research projects for a range of organisations such as The Federation of Small Businesses, Parentkind, Cancer Research UK and Macmillan Cancer Research. Her experience of direct sales and client management helps her create a real empathy with teams, leading to even more valuable insight.
Caterina holds an Economics degree from Cambridge University and trains and teaches Capoeira, which she has been studying for 15 years. Caterina is a firm believer in the power of research and insight to guide organisations through their strategic choices; she loves working for The Hive as she is able to put her skills at the service of organisations that care deeply about the development and growth of their staff.
Executive Assistant
Kizya Rosales
Kizya started her career whilst still at University, working with a small company who managed large scale agricultural projects. It was here that she discovered her passion for finance, project management and operations. After a few years she started working in the corporate textile industry where she gained more core management experience allowing her to hone her problem solving and analytical skills. Kizya's ability to navigate cross functional initiatives and to challenge the status quo, has allowed her to participate and lead complex projects in areas such as manufacturing and finance.
Kizya holds a major in Marketing, a Masters in Finance, and an Agile Project Management and Corporate Finance qualification.
Kizya loves supporting people, being with her family and friends and enjoys a cosy dinner with a glass of wine.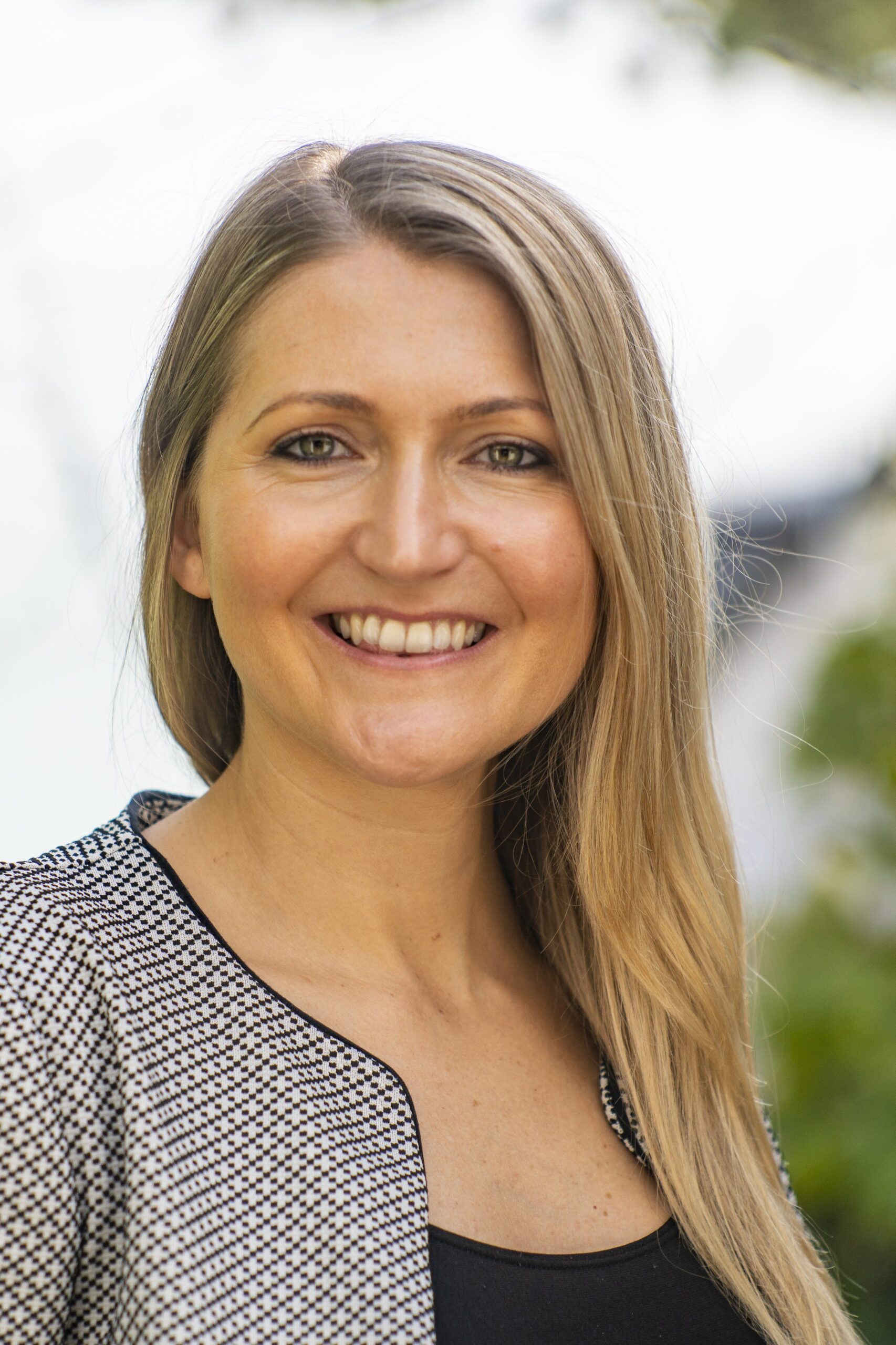 Business Transformation Consultant
Jess Wardle
Jess cut her teeth in the training industry at the start of her career, where she consulted strategically with corporate clients to deliver on their leadership, communication and sales training requirements, eventually leading a sales team to hit targets during the recession. Since then, Jess has managed global client accounts from Unilever to Google across a range of industries including brand strategy and innovation, commercial packaging design and corporate private healthcare. Jess's passion for supporting business leaders to deliver on the triple bottom line of people, planet and profit has led her full circle back to the change consultancy landscape. In Jess's words, "landing a role at The Hive where inspiring vision is matched by the capability, talent, and passion needed to fulfil that vision was a meant-to-be-moment in her career".
Where's Jess's head at when it's not in The Hive? Most likely upside down on a yoga mat, buried in
some nutrition textbooks, or dreaming a new adventure into reality.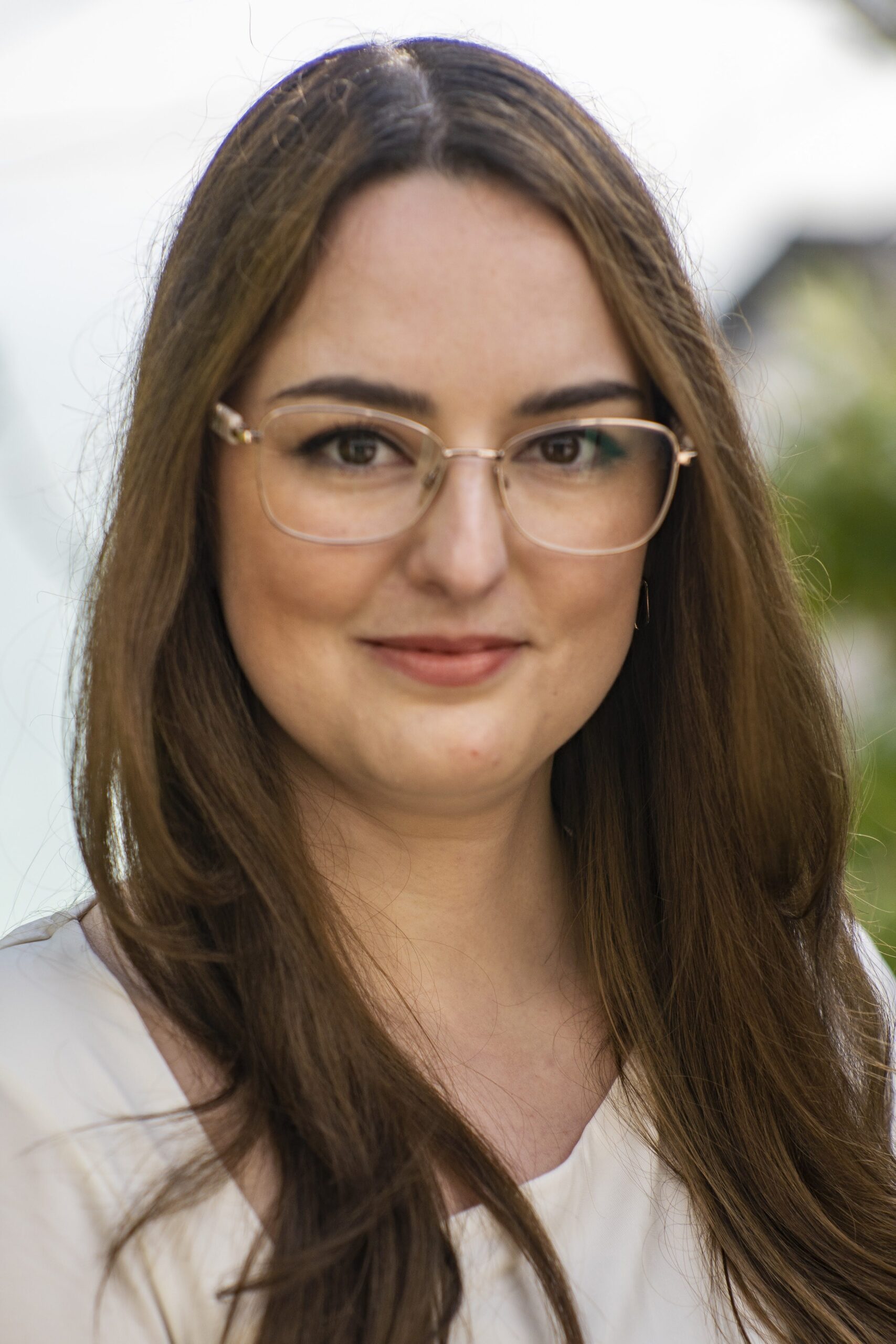 Operations Manager
Charlotte Taylor
Charlotte (also known as Lottie) first started her career in sales, but found her true calling in Operations after taking the leap into a new career path several years ago. Since then she has supported teams and businesses in building and executing process-led solutions; and providing integral logistical support to make visions come to life. A natural planner, Charlotte loves nothing more than to head up a complicated project and be able to watch it come to fruition. She brings her extensive experience in the corporate training and adult education arena to The Hive, and with it her huge array of knowledge and skills. In her personal life, Charlotte is often the party planner for her friends, and even helps her husband to plan and run his quarterly Karate Championships and events, just for fun! She is passionate about changing the world and understands how small impact can create big change, from switching to clean energy, to avoiding fast fashion. She is dedicated to bringing this passion to The Hive and creating the change for our clients.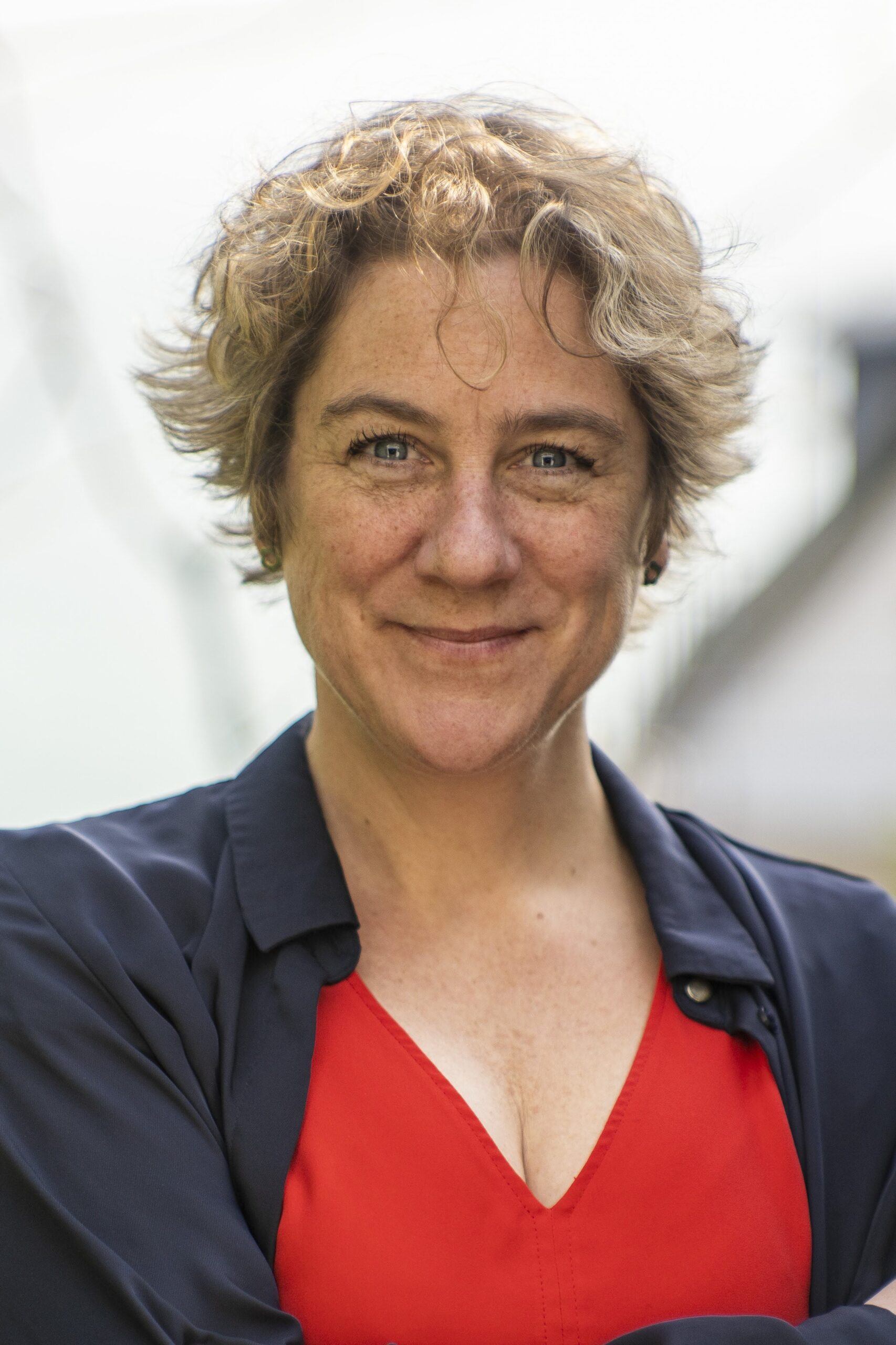 Business Support Manager
Gemma Aston
Gemma trained as a professional actress and worked for several years in film and theatre before she began teaching Theatre Studies at a secondary school in Surrey. From there, she co-founded a successful touring theatre company called Hotbuckle Productions, which still goes strong today. Over the past 10 years since leaving Hotbuckle Gemma has supported change in several Arts and Community venues, providing a strong foundation for growth and development whilst also raising funds for exciting and creative community projects. As well as the Arts, Gemma is passionate about heritage and stories from the past finding great satisfaction, therefore in heading up the Fundraising Department and then the Conference and Banqueting Department at Ironbridge Gorge Museums in Shropshire. Her experience of working in different business cultures is rich and varied, offering great insights into the complex and multi layered landscape of consultancy and training.
Gemma lives in Shropshire in the UK.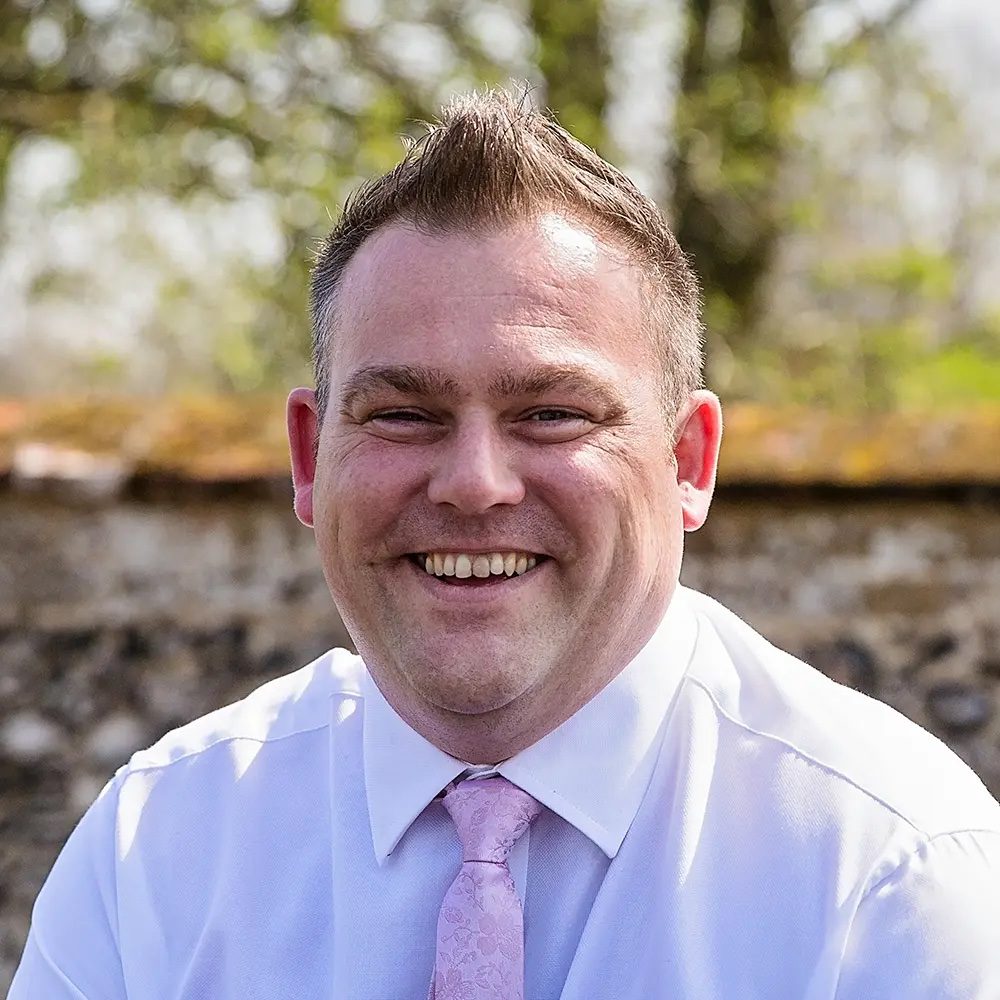 Training and Culture Consultant
Nicky Gilkes
Nicky spent the first decade of his career in sales before switching his focus to marketing, then company ownership, and along the way he performed various leadership and motivational training roles.
Having experienced first-hand the power of workplace culture transformation – being on the receiving end and delivering programs – Nicky is a natural ambassador for The Hive's values, vision, mission, and goals. He has a wealth of experience generating growth for companies by nurturing his teams, injecting positivity, and implementing innovative sales and marketing activities which change the fortunes of those he represents – all the while putting smiles on those he works alongside.
Nicky is a creative problem solver, and an excellent communicator who enjoys making success happen around him; a people person who likes to lead, encourage and motivate others to be the best version of themselves; a 'solutions, not problems', can-do, results-driven team player; and he always finds a way to add value.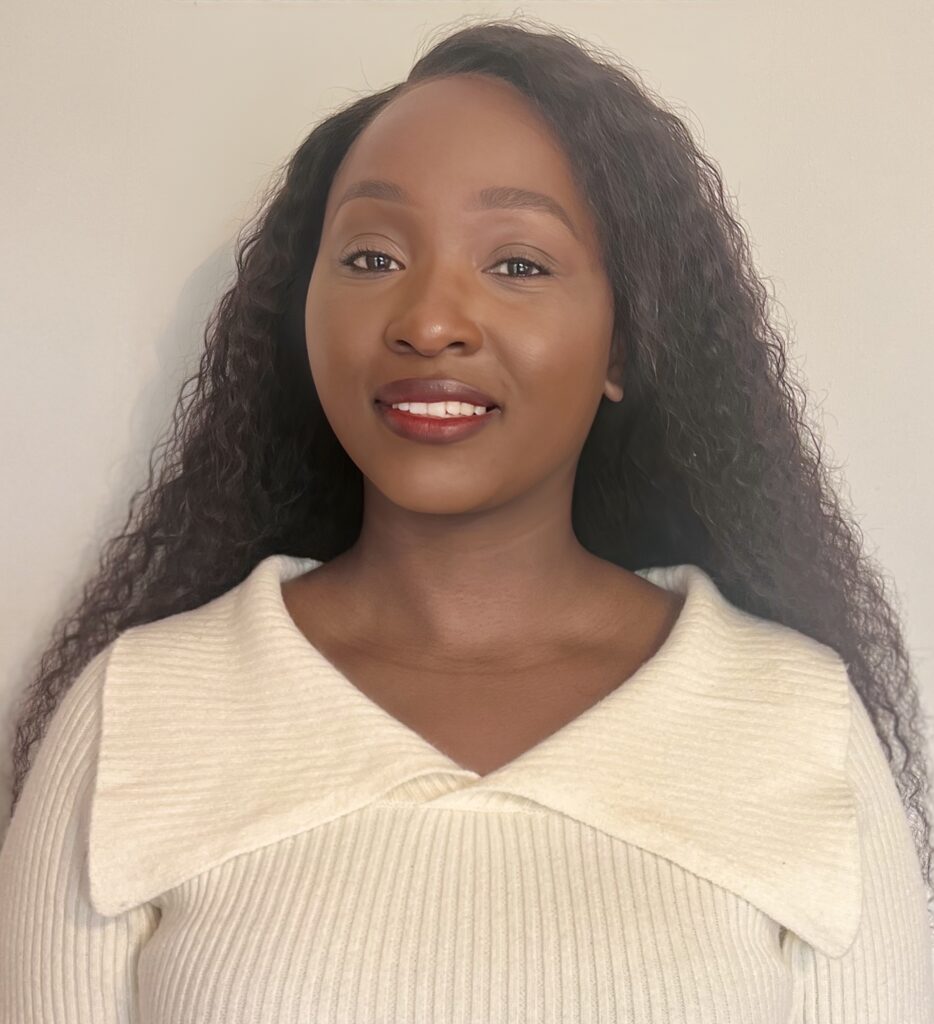 Training Project Coordinator
Bev Rupere
Beverly (Bev) started her career in HR within Financial services. She brings a unique blend of experience in HR, L&D, Compliance, and Project Management. Throughout her career, she has successfully supported teams in delivering training programs that have empowered employees to reach their full potential. With a Zimbabwean heritage that inspires her work ethic and cultural sensitivity, she is dedicated to delivering exceptional results. Beyond the professional realm, Bev expresses her creativity by upcycling and crafting unique lamps, infusing beauty and functionality into everyday objects. Additionally, music events and theatre shows are her go to outlets for inspiration and entertainment. Bev also finds joy and fulfilment in singing at her local church, using her voice to uplift and inspire others. Combining her professional expertise, cultural background and personal interests, she brings a unique perspective to her role. Bev is excited to have the opportunity to make a lasting impact at The Hive; to drive success and foster a culture of growth and development.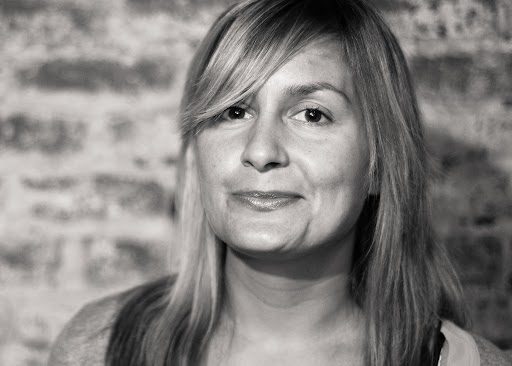 Coaching & Marketing Consultant
Anna Walsh
Anna is a coach, manager and not-for-profit specialist. She is extremely passionate about how we communicate, and how we can do it better. For around 20 years Anna has been working professionally on both the agency and client side of the marketing fence and has been lucky enough to do so in the UK, the US, South Asia and Australia. Because of her extensive experience working in many different environments and countries, she is able to look at the world with both a national and international slant. Anna is currently based in Sydney, Australia. She cares deeply for her audience, and about making their journeys as accessible and lovable as possible.
"Anna's approach to work is consistent with her approach to life. 100% – ALL IN! Anna knows her onions. She doesn't just make projects work, she makes them fun and her positivity, enthusiasm and engaged spirit is contagious."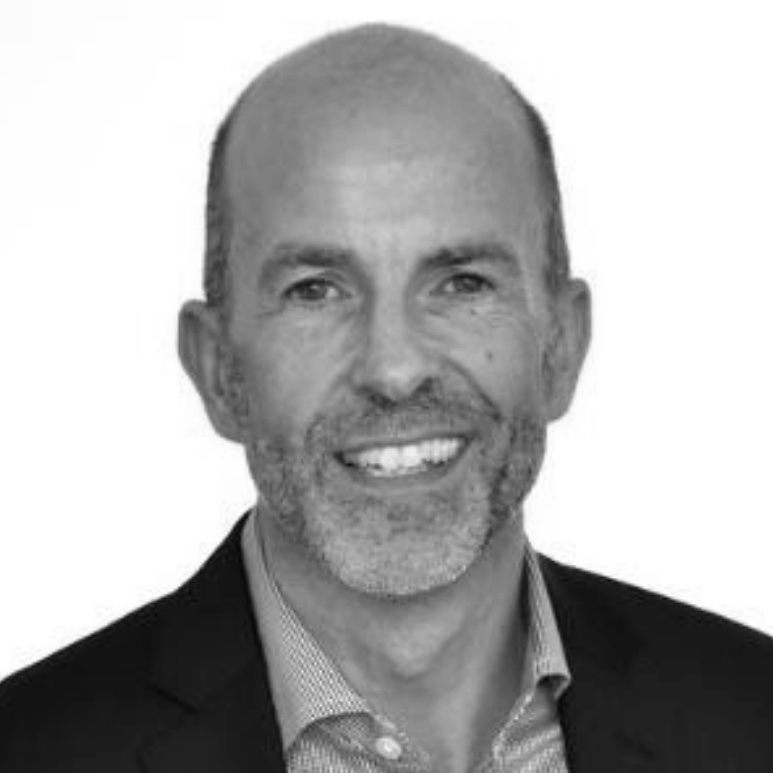 Training Consultant
Mike Williams
Mike is an accomplished sales, management and leadership trainer with over 20 years' experience of
working in complex sales, from both a corporate and a consultancy perspective. His passion is people, and the tactics, strategies and behaviours they adopt that make them successful in winning complex deals. After graduating in Business, his first job was in retail banking as a Graduate Management Trainee. He then moved into a commercial sales role with First National Bank, running a sales territory and developing strategic relationships. As part of that role he began to deliver technical skills training, sparking an interest in people
development. He has held subsequent roles in sales and consultancy, where he developed a deep understanding of leadership including frontline leadership, self -leadership, leading change and developing the leadership legacy; and then with Wilson Learning Worldwide where he worked with a broader portfolio of people development solutions.
Since 2015 he has been running his own training and consultancy practice working with organisations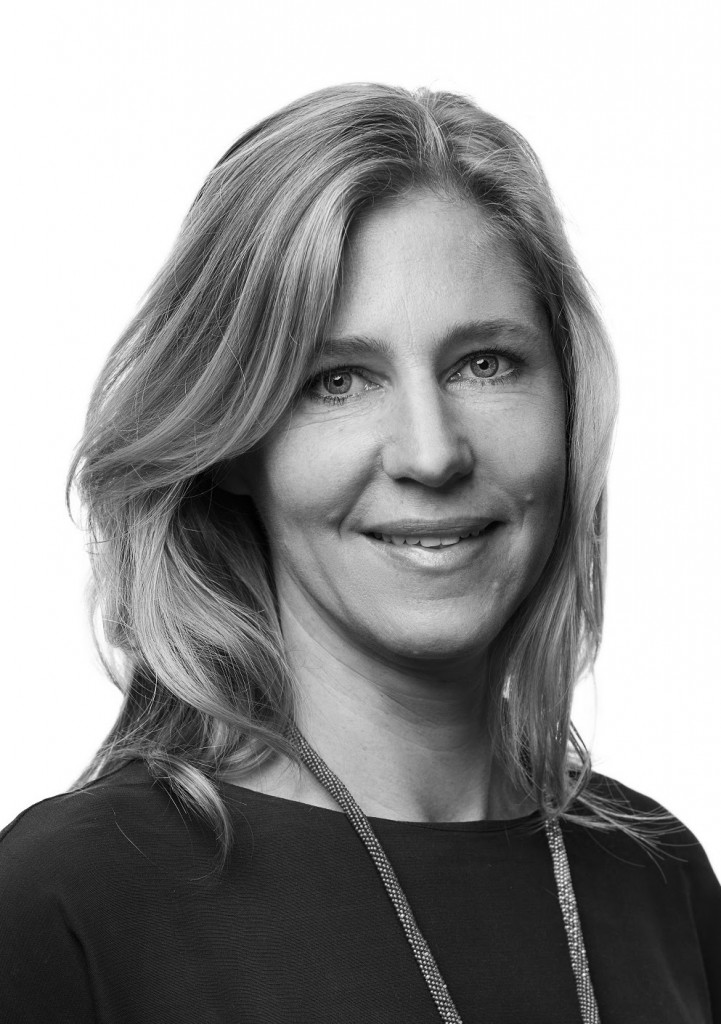 Training Consultant
Judith Klerks
Judith's work has always been about bringing about positive change in people. She is an experienced trainer, coach and psychologist. She has a firm grounding in processes of individual change and growth from 15 years of experience as a psychologist in education, mental health and hospital settings in several countries. This has served her well in subsequent roles as an HR- and training consultant where she always focused on positive change – either on an individual or organisational level.
She now almost exclusively works with people who are making big changes – in their organisation, their career or their life. To the team at The Hive she brings her experience as a psychologist, coach and trainer and the sense that any change on any scale is always brought about by the individuals that make up the whole.
After living in the Netherlands and New Zealand, Judith is now based in France, where she has planted a small food forest. She has been known to take zoom calls from her garden if the weather is just too nice to be missed. Judith speaks fluent Dutch and English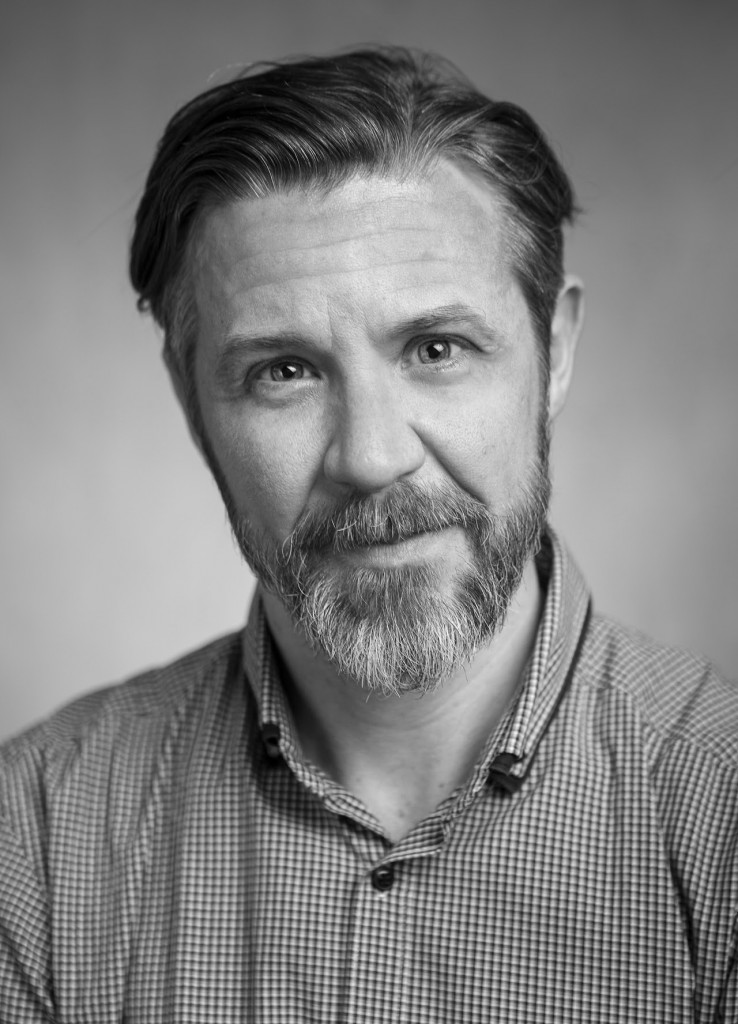 Training Consultant
Adam McGilvery
Adam is a highly successful and proven trainer, facilitator and coach with experience gaining results in a diverse range of sectors. Adam has designed and delivered bespoke training programmes internationally on effective communication and influencing, management and leadership, client development and presenting. Adam helps professionals to continually improve how they influence others and present themselves with appropriate levels of impact to gain results.
Adam has over 20 years experience as a People Development Consultant successfully helping individuals and teams communicate more effectively and achieve measurable improvements in performance. Adam's experience comes from working as part of new and established in-house Development Teams in sectors ranging from retail to insurance, finance, healthcare and legal services. Adam's extensive in-house experience is complimented by consultant trainer roles and degrees in Business Management and Adult Education.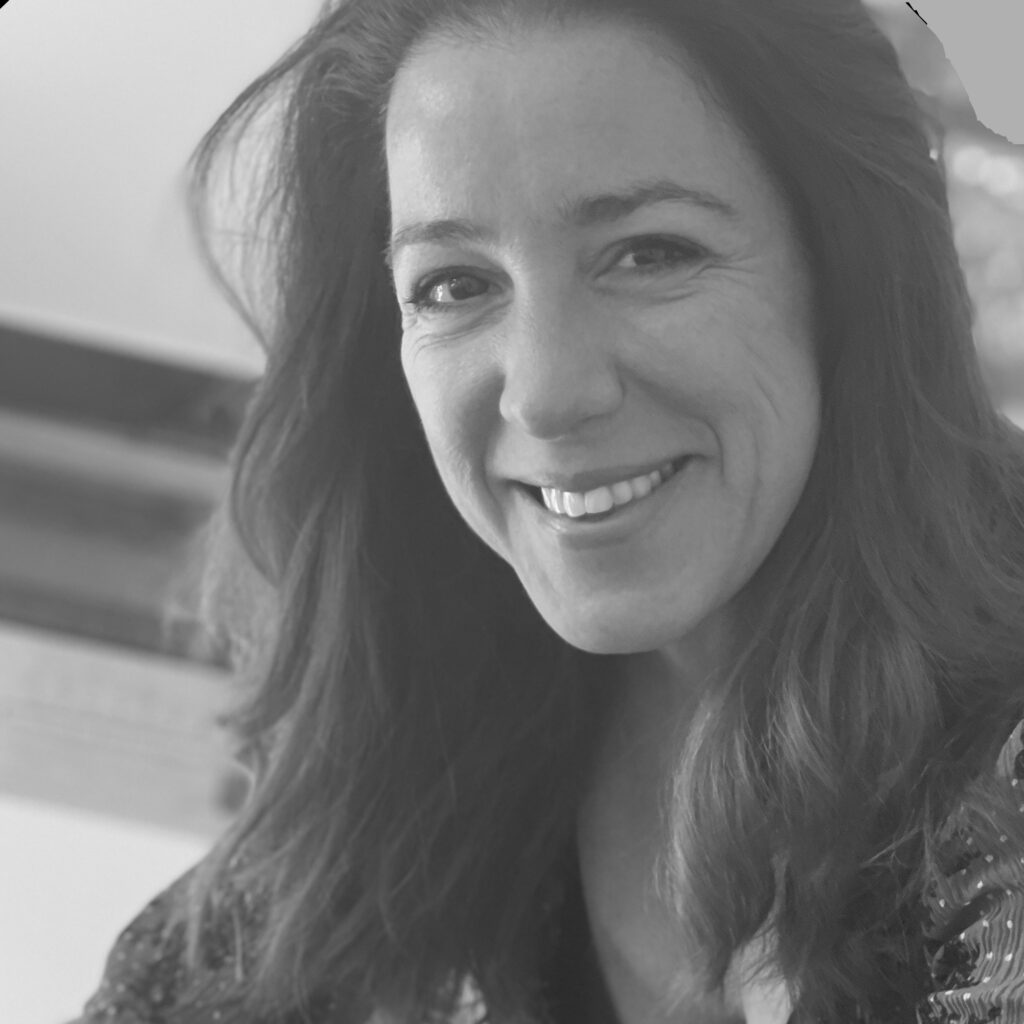 Training Consultant
Deborah Abbott
Deborah has 12+ years serving corporations in the USA, Europe and North Africa, as a Leadership and High-performing Teams trainer, coach and facilitator, delivering in both English and French. She has solid experience navigating complex matrices and aligning multi-stakeholders, inside companies (e.g. HSBC) and international organisations (e.g. CERN, OECD), optimising partnerships and accelerating product launches. Deborah founded and ran two companies for a total of 10 years, providing bespoke workshops as a pitching coach-trainer for start-ups presenting to investor angels (e.g.Vianeo, Wild Moka, CityMeo) and leadership coach-trainer for SMEs and larger companies (e.g. Amadeus, B&B Hotels).
Deborah is the founder of Leading Dragons and serves business leaders who are genuinely concerned about creating profound and responsible change through human-centric systems. She has a YouTube channel and hosts podcasts with leaders from all walks of life who care to share their story from a place of authentic vulnerability and the learnings they drew from it.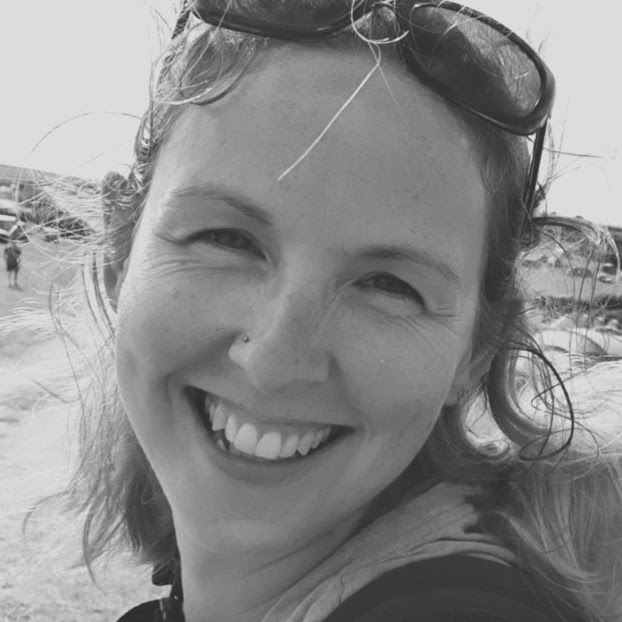 Research Associate
Mhairi Guild
Mhairi is an experienced researcher specialising in the voluntary and social purpose sector, working across quantitative and qualitative research. She is skilled in survey design, data analysis, depth-interviews and focus group moderation, and brings high quality insight and reporting, tailored to audience and to client projects. Mhairi's background is a mix of agency and charity-side research and insight work for non-profit organisations. She previously led on research, monitoring and evaluation at Into Film, the national youth arts education charity funded by the British Film Institute. Mhairi has worked with clients including ACEVO, Action for Children, Age UK, Alzheimer's UK, Care International, CLIC Sargent, London Music Masters, Macmillan, Parentkind, RSPB, Time's UP UK, and Water Aid. Working with The Hive provides the ideal opportunity to create evidence-bases that feed into informed decision-making and support real organisational change, with a lovely bunch of like-minded people.
Mhairi has a DPhil in International Relations from the University of Oxford.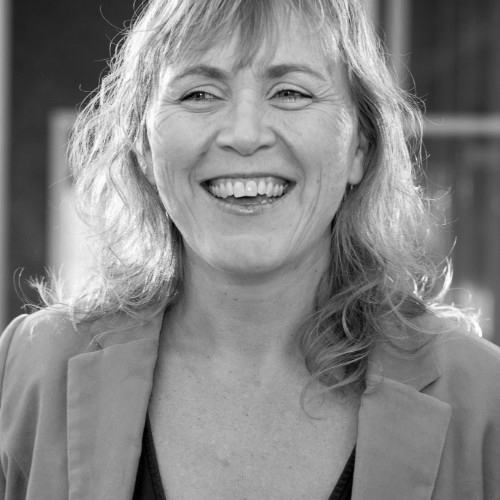 Training Consultant
Johanna Wallin
Johanna is a transformational leadership mentor and coach focused on the development of personal, inner capacities. She is also a facilitator of organisational structures that supports a growth mindset, increased self-leadership and openness. She has worked with NGO's in different development groups; regionally – as part of the regional board for organising the local development groups, and nationally – working with the umbrella organisation Hela Sverige Ska Leva on the topic of gender equality. This engagement also took her to a place in the regional board for the EU fond LEADER. A collaboration between three different realms of society, NGO, business, and local officials/governments. Her latest engagement is being a patreon of a school in Kenya for orphans baring her name, you could say it is the NGO closest to her heart.
Living in a rural part of Sweden, diversity, flexibility and an open mind is needed. Her clients are often leaders in small companies, family businesses or self-employed entrepreneur's – people where work is an integral part of life and deep nurturing relationships are vital. Johanna believes that one must grow inner strength in order to maintain a sustainable work life balance.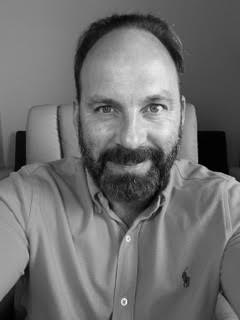 Training Consultant
Maciej Borkowski
Since 2001 Maciej has been supporting sales structures in the pharmaceutical and FMCG industries. He has been developing new teams by implementing modern management methods and enforcing budgets in companies such as Novartis, B & L, and Allergan. From 2007 – 2012 at Bausch & Lomb, he worked as an internal trainer, creating training programs and developing employee competencies at various levels.
Maciej is an experienced multi-national leadership coach and facilitator, working with individuals and groups from over 30 different nationalities; from Europe, Russia, and the US. His experience and multi lingual abilities means that he works with many interesting, diverse training partners and organisations.
Maciej is delighted to be working with The Hive Change Consultancy and is looking forward to supporting more impact focussed businesses reach their full potential. Maciej is able to deliver training in Polish, English and Russian.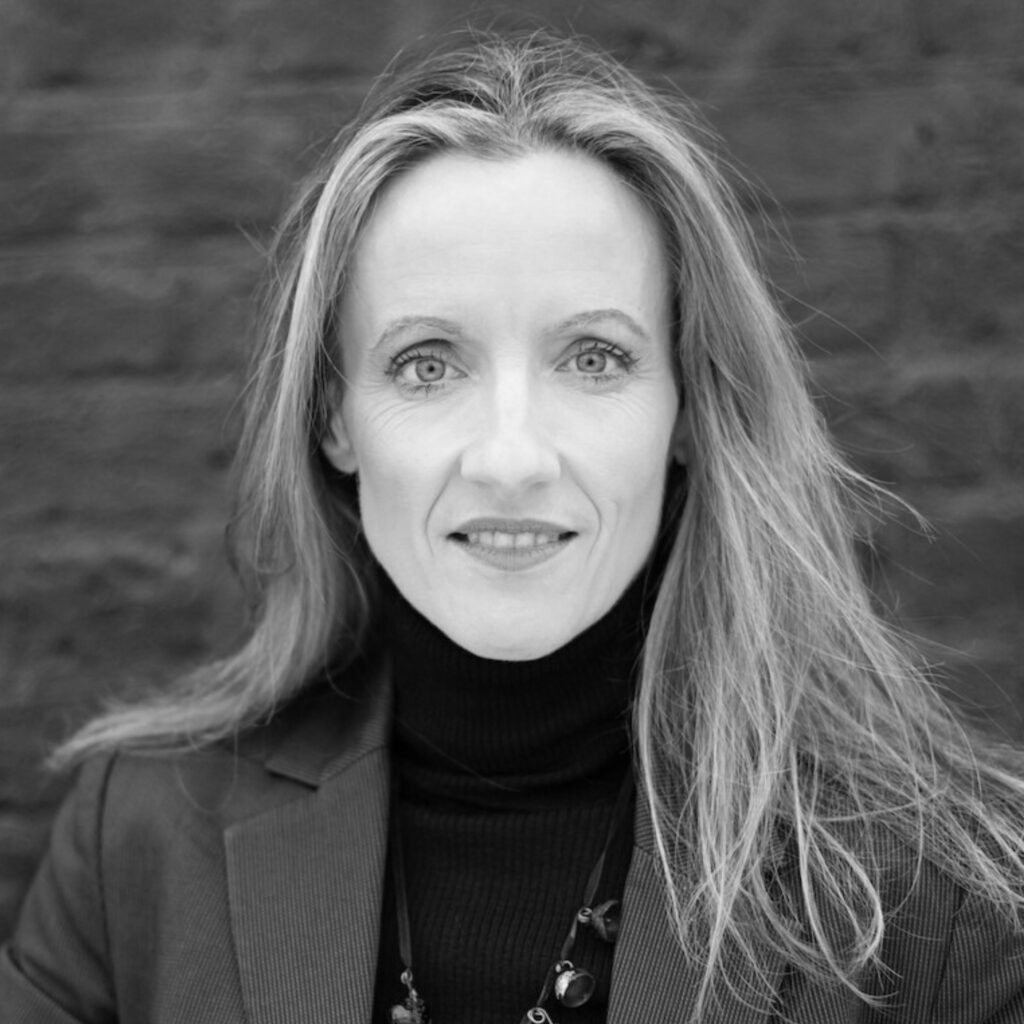 Training Consultant
Servane Mouazan
Servane has 22 years of experience facilitating, coaching and advising in the global social entrepreneurship, and social investment sectors. She has focused her passion and expertise on helping 10,000+ leaders grow their career and sustainable structures, imagine new models of delivery and develop cutting-edge leadership skills in response to thorny social and environmental issues. Small to large social innovation and corporate organisations, central and local government teams, have sought Servane's help at the design stages of their strategic innovation. Through her international experience, Servane has deepened her understanding of a wide range of social, environmental, governance and cultural issues, which has informed her practice. She creates safe spaces and an awareness-driven approach that combines deep listening, foresight techniques, rigour, elegance and imagination. Servane is a certified Design Sprints Master, Foresight practitioner & DSDM Agile programme manager and holds a Master's in Modern Dutch Studies.
Servane lives in North London with her family and enjoys playing Capoeira, a Brazilian martial art.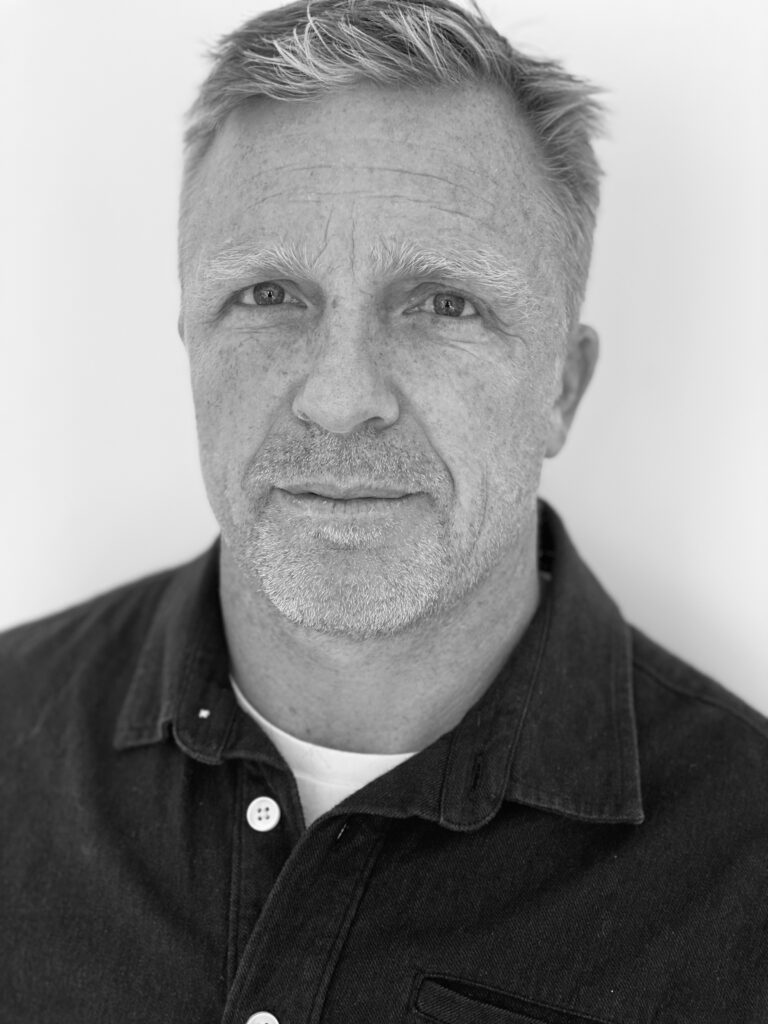 Training Consultant
Sam Macqueen
Sam is the founder of Balance Consulting and an executive coach and facilitator with a focus on performance, relationships and well-being. He utilises an evidence-based approach to shape effective bespoke interventions and support his clients to reach their desired outcomes in all facets of their life.
His extensive corporate experience spanning 25 years including senior management and leadership roles means he is well equipped to offer organisational solutions, including strategy consulting, group coaching, workforce transformation and culture change programs.
Sam's specific capability and understanding of the financial services domain afford him some unique and valuable perspectives in this space.His business experience and roles include Head trader at Rothschild and Co. and at Schroders Investment Management Australia, Director at Liquidnet and at ITG.
Sam is based in Sydney, Australia and is a father of four amazing children and loves the ocean, the bush, wide-open spaces and generally being active.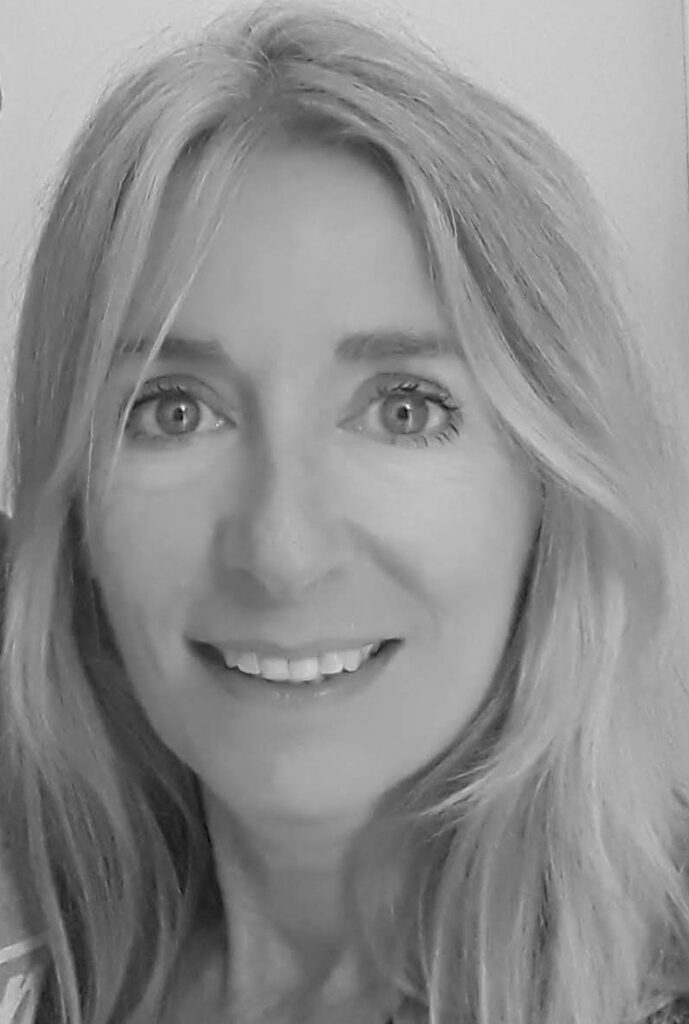 Training Consultant
Justine van Diemen
Justine is an ICF certified coach with 11 years experience coaching humanitarian, International Organisation and United Nations staff, diplomats, development consultants and high level executives. She is originally from the Netherlands and has lived and worked all over the world. Most recently, her focus in coaching, facilitating and training has been on Leadership development (notably for women), Emotional Intelligence/self-awareness and strengths based management. As an ARFOR and Coaching Ourselves certified facilitator and trainer, Justine is engaging, effective and results oriented. Justine began her professional life with MsF Holland in Rwanda and the Human Right Field Operation of the High Commissioner for Human Rights Office (UNHCHR). In Western Cambodia she acted as Human Rights Advisor with the UNHCHR. In Bosnia and Hercegovina she worked for the UN Mission in BiH as a Civil Affairs officer, and as Policy Advisor to the international police task force commissioner in Sarajevo. In Amman in Jordan Justine trained as a coach and started working privately. In Senegal she continued her private practice and developed her expertise as an executive coach with a focus on Leadership.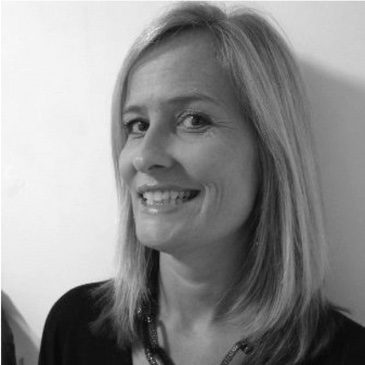 Training Consultant
Sara Barker
Sara spent over 15 years working in a corporate environment, managing teams, and leading the commercial strategy for several high-profile consumer media brands. Sara launched a personal development consultancy 8 years ago and now works as a coach, trainer, and facilitator across a diverse range of clients and sectors. Sara's business experience and roles include Group Advertisement Director at Haymarket Consumer Media, Sponsorship & Promotions Director at Bauer Media, and Managing Director of round8 – a specialist media recruitment agency. Sara has over 8 years' experience in designing and delivering training and coaching in a professional environment. She has worked with a wide variety of clients and sectors including; Media (BBC Worldwide, Bauer, Citywire, Net a porter, SKY, Hachette, Business Insider, The Mill, One of Us), Food & Beverage (Camden Town Brewery, Bidvest Fresh, Dalziel, Hain Daniels), Recruitment (Odgers Berndtson, round8, Horizon Teachers), Finance (ICG), Sport (Fulham Football Club), Transport (Heathrow Express), Telecoms & Technology (Virgin Media, Oracle, BT, Exponential-e). Sara has experience of delivering and facilitating programmes both locally and globally.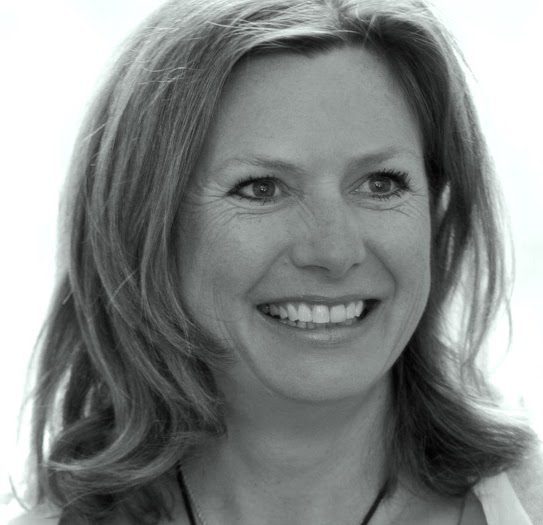 Training Consultant
Deborah Sowry
Deborah has been involved in sales and training for over 25 years. She originally trained as a nurse in Birmingham working in the ITU and Surgical areas. Having a keen interest in training, and gaining experience as a mentor and assessor for NVQs, Deborah became an account manager in the medical sales industry and commenced a very successful sales career. Since 2008 Deborah has worked for a variety of training companies and is accredited to run PSS, PSC and PSN through Miller Heiman. Deborah worked as an accredited trainer for Natural training working on projects that trained companies in sales, presentation skills and negotiation skills. Since 2018 Deborah has worked with Inspiramos supporting a field coaching project with a major pharmaceutical firm. Over the last 10 years Deborah has worked with a huge variety of companies from healthcare, IT, retail and educational companies.
Deborah is based in the UK and is a certified NLP practitioner and incorporates psychology into her training courses to develop the delegates in communication with their customers.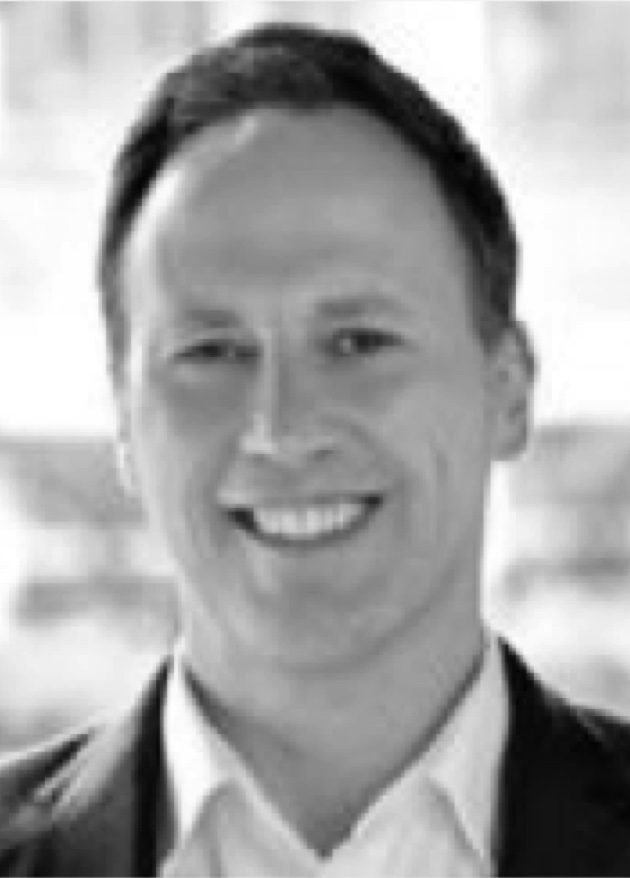 Training Consultant
Mark Hayes
Mark Garrett Hayes works with technology and SaaS businesses as a sales coach to help teams to rigorously qualify opportunities and close high-value deals. Mark hosts the Sales Coach podcast interviewing sales leaders from around the world. Every week, Mark invites sales leaders to share their #1 tip to get the highest performance from their sales people. Mark is a former Business Development Manager. He is the author of Sales Coaching Essentials: How to transform your Salespeople. Mark is an accredited Coach | TAP Accredited Trainer and holds an MBA from Ulster University.
Mark is an keen open-water swimmer, cyclist and runner, and was fortunate to sail the Atlantic in 2009 as part of a 6-person crew.
Working with The Hive's clients allows Mark to exercise his passion in helping salespeople to make breakthroughs. He is working on his next book to help develop new sales leaders. Book to be released in Q2 2023.
Our Purpose
We want to make the world a better place for future generations, by empowering people and organisations to transform their working cultures.
We strive to deliver a legacy of empowering positive impact with empathy, courage, integrity, authenticity and a reputation for excellence.
We thrive in a joyous, empathetic and compassionate environment where we all
feel valued and have the safety, security and respect we all deserve.
Learn More